From the Cycleworld.com
The Chinese motorcycle company is working on a range of small electric motocrossers for youth market. There are already plenty of electric kids' MXers on the market and big brands are taking note. KTM, for instance, has the SX-E 3 and SX-E 5 in its range. Triumph is in there, too, as last year it bought the Oset brand that makes small electric MXers and trials bikes.
CFMoto might have close ties to KTM, building the Austrian company's parallel-twin models in China as a part owner of the CFMoto-KTMR2R joint venture, but the bikes in its design registrations don't appear to share anything with the KTM SX-E models. They're more futuristic-looking bikes with bodywork designed to suit their electric propulsion rather than simply copying the designs used on internal combustion–powered motocrossers. Both appear to share the same motor and battery arrangement but with different-size frames and wheels.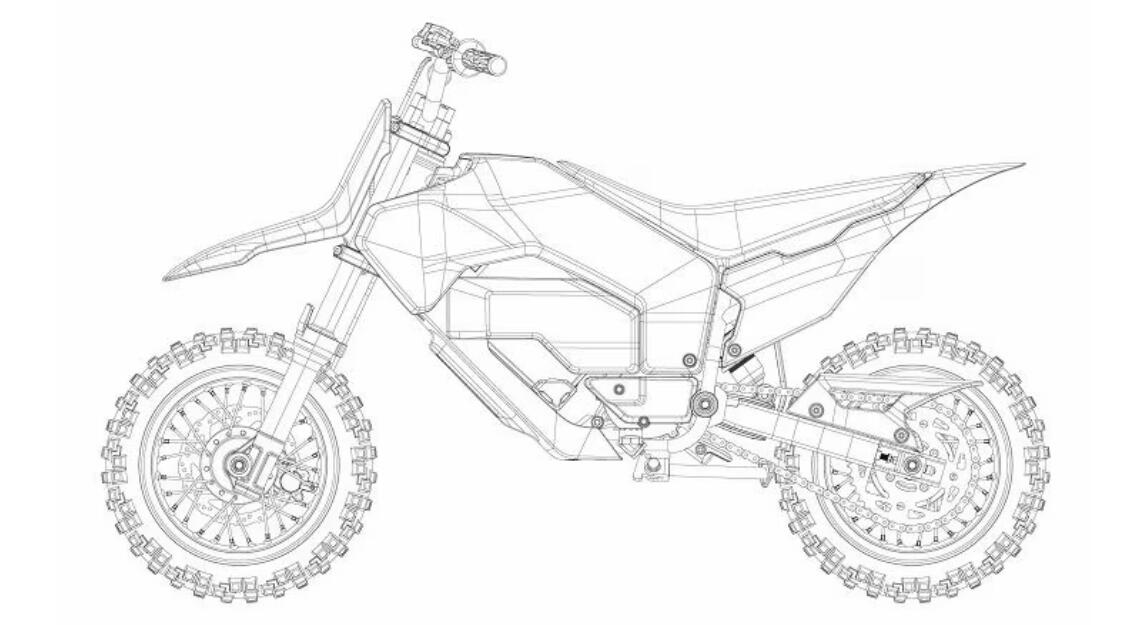 Interestingly, the designs have emerged via the European Union Intellectual Property Office, not from China—perhaps a clue as to the market they're targeting. They were filed alongside the styling for the recently launched XO Papio, so if both projects have been running roughly in parallel, then the electric models should be ripe for launch any time now.